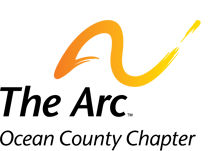 Dear Ashley Pattman,
On behalf of The Arc, Ocean County Chapter, I would like to thank Doherty Enterprises for donating to benefit Step Up for the Arc Walk in the Park Family Fun Day on Saturday, October 12th at the Lakewood BlueClaws stadium.
Your contribution will ensure the maximum fundraising dollars from the Walk directly support our residential, vocational, and recreational programs and the 1,500 individuals with intellectual and developmental disabilities we serve. Donations are intended for programs to enjoy a fun experience, or purchase a wish list item.
We are very proud of the work we do every day with our clients, and we are honored you chose to support our cause. It is through our corporate partnerships that we can continue to grow and serve our community.
Jasmine Wilker